A Map of Math Town
Students ask the best questions. The Math Town Map is intended to highlight the connections between our learning and the math that we live. It is built on student questions and experiences and guides our learning together.

During our first days of class together we follow a Math Trail through our neighborhood. Student teams bring along cameras, note paper and clip boards. As we go we look for examples of math in our community. At first students pick out the basics: shapes and numbers, but as we continue along they begin to adopt a mathematical point of view. They wonder about the influence of math in the construction of buildings, in operating a business, in the planning of roads and intersections, in the patterns of nature and in the social life of the community. Each question is pinned on our map and is a starting point for further investigation. Some questions grab the attention of the whole class. They form the base for more questions and more possibilities. Once we have our question we look to support of responses with mathematical evidence and relevant calculations.


Powered by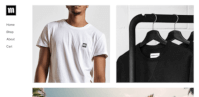 Create your own unique website with customizable templates.